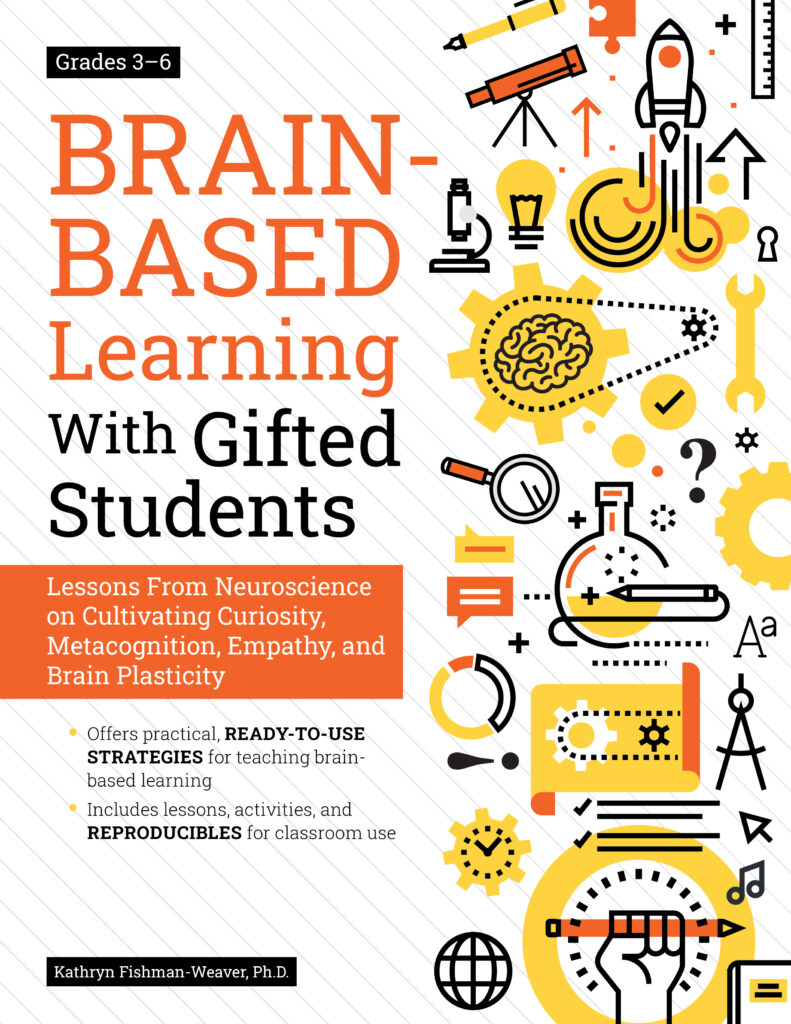 Available October 15, 2020
Check back soon for pre-order information!
DESCRIPTION: Our classroom communities are deeply invested in both development and learning; therefore it makes sense for teachers and students to know more about how these processes happen in the brain. Brain-Based Learning with Gifted Students is designed to join relevant research with engaging practice and extension activities. Each chapter centers on a specific brain-based concept for students and teachers to explore together. To maximize impact, the concepts are developed into four distinct sections: 

Rationale—a clear and concise research overview on why this concept works and matters
Classroom Practice—specific activities and reproducibles for teaching this concept in the classroom 
Extension Ideas—ways to stretch and deepen these activities based on the unique interests and needs of your students
Transfer Notes—discussion on how to apply this brain-based concept across other content areas
All activities and themes are aligned to the programming standards set by the National Association for Gifted Children.
Publisher: Prufruck Press