Hanoi Journals
I slide off my high heels adding them to the pile of shoes at the front of the brightly colored kindergarten building in Hanoi, Vietnam. Looking down the hallway I notice dozens of irregular snowflakes each cut with kid scissors and hung with a teacher's care. I feel at home.
No, I have never been to Vietnam before or to this particular school, but my global travels have shown me that there is a shared humanity in our school hallways. Whether I am at a Catholic school in Brazil, a private school in Vietnam, or a public school in the United States, there are several things I know to be true. These things transcend language, culture, and worldview.  In fact, they may be the magic that makes schools work.
Connection matters
It only takes one spark of laughter to change the whole tenor of a classroom.
Learning a new game can bring people together.
Though we show it in different ways, we all need to connect.
It is absolutely possible to sit with someone who speaks a different language than you and have a conversation.
Friends can share a joke without saying a word.
There is a renewed sense of possibility each morning when we greet students and colleagues.
Few gifts are more treasured in a school day than receiving art from a student or a hot cup of coffee from a teacher.
Kids are Kids
Young children need to dance and sing.
Middle school students are curious about everything.
Adolescents are awkward in a way I find deeply endearing.
You can see the lasting glimmers of childhood and the new glimmers of adulthood flash across the faces of high school students at play or work.
Kids carry big worries and big ideas and they don't always know how to express those.
Universal Language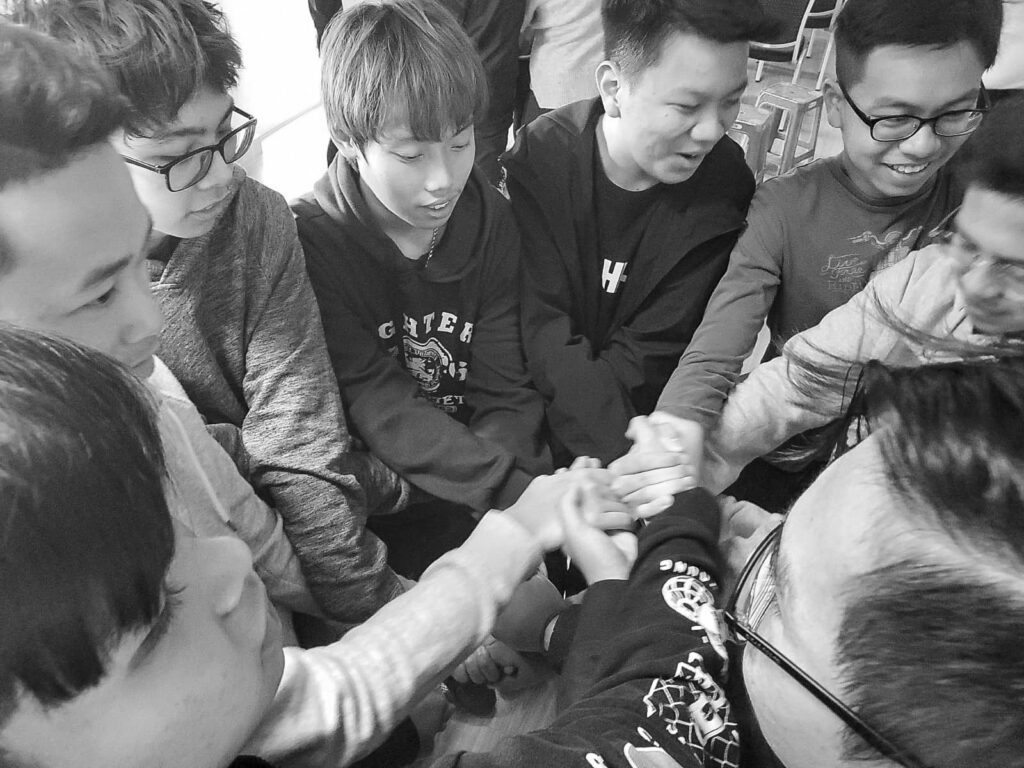 We straighten our gaze with determined focus when solving an interesting problem.
When we see something beautiful, we want to share it.
We nod when we say thank you.
We crinkle our eyes to show delight.
There is a telltale special kind of tired that teachers wear on their faces at the end of a school day.
I am grateful to Wellspring International Bilingual School for inviting us to spend the week with students and teachers. While I did learn a few phrases in Vietnamese, more importantly I learned that it doesn't take any spoken language to say many of the things that matter most in school including: thank you, I see you, I value you, and I'm happy you're here.
Appreciatively yours, Dr. KFW