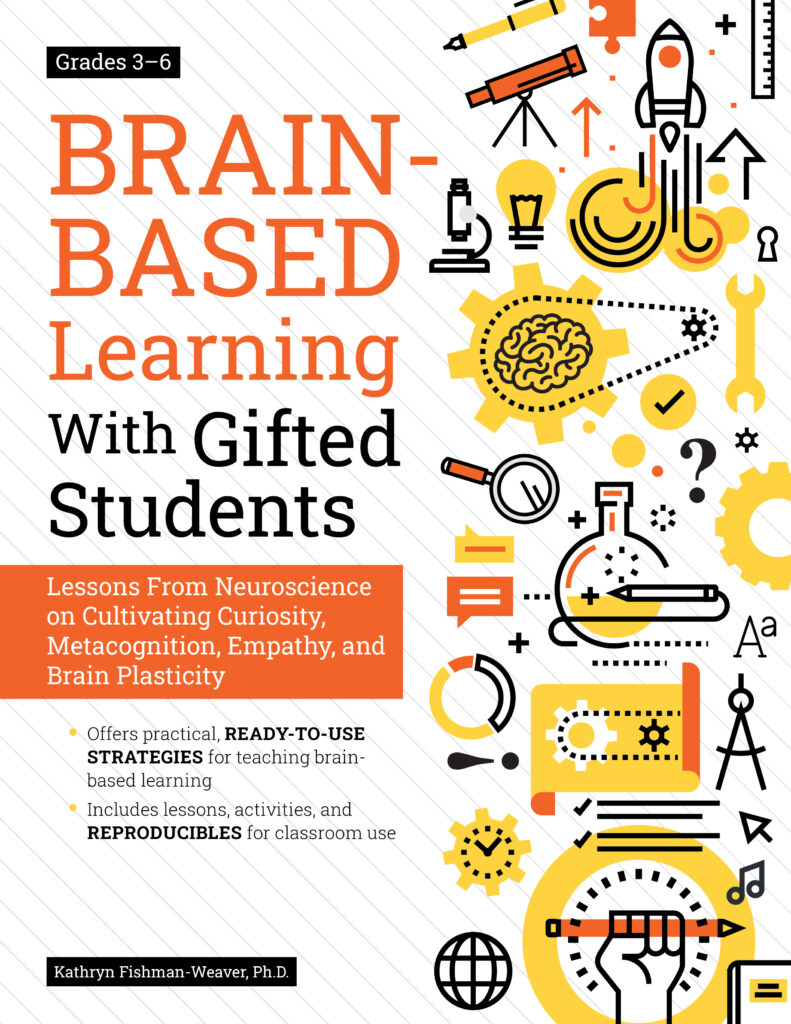 Available NOW.
Brain-Based Learning with Gifted Students is available everywhere books are sold. Order your copy from any of the retailers linked below:



DESCRIPTION:
Brain-Based Learning With Gifted Students combines relevant research in neuroscience with engaging activities for gifted elementary students in grades 3–6.
This book:
Teaches how development and learning processes happen in the brain.
Helps students and teachers explore specific brain-based concepts together.
Includes a concise research overview on why each concept works and matters.
Offers extension ideas to deepen the activities and strategies for applying each concept to other content areas.
Aligns to gifted programming standards.
Through the lessons in this book, students will learn how to cultivate curiosity, neuroplasticity, metacognition, empathy, and well-being. Grounded in research on the latest findings in neuroscience, this book empowers gifted education teachers with relevant information on brain-based learning.
All activities and themes are aligned to the programming standards set by the National Association for Gifted Children.
Publisher: Prufrock Press
Book Reviews
"What a treasure this book is for all elementary school children not only gifted students. The information and lessons about the brain challenges all students to develop new learning experiences. Children learn that their unique brain can develop new pathways in learning and new ways to engage in critical thinking.
As a former first-grade teacher and head of Midwest Reading and Dyslexia Clinic in Kansas City, I had many students who learn differently. Teachers that use this book can help their students explore and take charge of their own thinking. Unlocking the brain plasticity can help the child realize that the brain continues developing through adulthood.
This book should be a must-read for all educators, teachers, parents, and grandparents."
"Where was this book when I began teaching gifted students?! Many gifted educators are required to write their own curriculum, which can be a daunting task. Dr. Fishman-Weaver not only wrote brain-based lessons that foster the growth and development of gifted students, but they are fun as well! The book is easy to use and ready to implement, right off of the shelf! I will forever buy or recommend buying this book for any new gifted educators for here on out so that they can start their year off with something that WORKS and is effective. There are suggested time guides, and many of the activities include reproduceables that are ready to be copied and passed out to students. Dr. Fishman-Weaver includes key-terms for the teacher to know and review, and has even tied the lessons to standards. What an amazing resource! I can't wait for a sequel!"
Awards
2021 – Nominated for the 2021 Phi Beta Kappa Science Book Award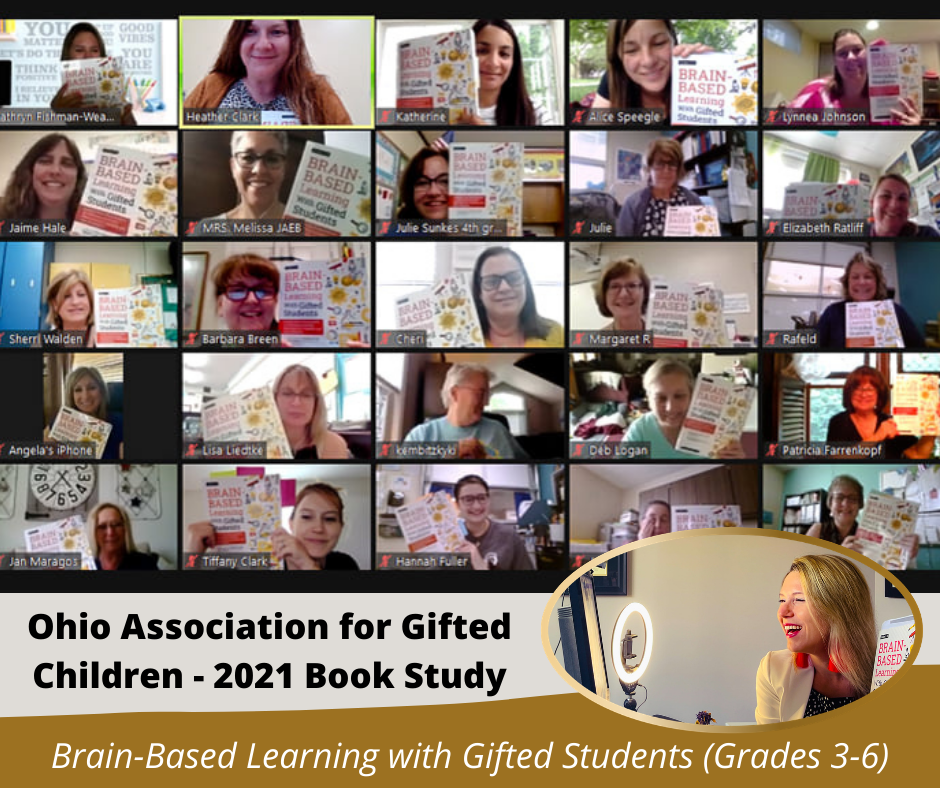 Democratizing Neuroscience