Accessible and encouraging, this guide humanizes the journey of caring for children who learn differently. Readers will leave the book empowered with practical policy knowledge and energized by the belief that, with love and high expectations, almost anything is possible.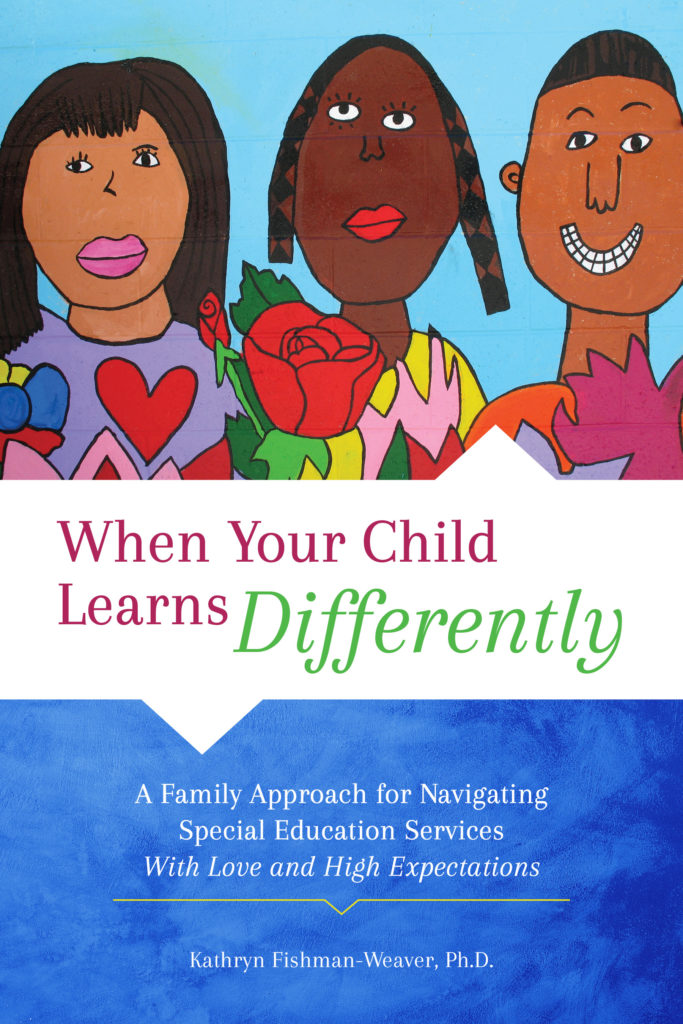 Published by Prufrock Press
When Your Child Learns Differently is available everywhere books are sold. Order your copy from any of the retailers linked below:
Book Description
Advocating for a child who learns differently can sometimes feel like an isolating and daunting task. This book reminds families that they are not alone. When Your Child Learns Differently is a compassionate guide that:
Helps families navigate special education services from the inside out.
Offers targeted advice to families of children with a wide range of disabilities and challenges.
Shares valuable information about special education language, policy, procedures, and supports.
Reminds families that they are the most important advocates in their child's success plan.
Draws on the author's experiences as both a parent and a special education teacher.
Book Launch Celebration
Reviews
"As both a social worker and mother I greatly appreciate this thoughtful and well-written resource. Our son's school experience has been fraught with many challenges, as his brain works with ADHD and he was recently diagnosed as being on the autism spectrum. We have had dealt with the challenges of navigating the special education evaluation process and I so wish I would have had this resource during that time! I believe this book will help us advocate for our son in the future as he moves into high school and beyond.
I greatly appreciate the strengths-based focus of this book and the emphasis on meeting the child where they are. As a mother, this book is a great reminder on how parenting every day with love and high expectations is the key to success for our children with challenges…and ALL children!! This resource is written in a straightforward, easily accessible manner, and is full of encouragement and guidance. I put it down feeling supported, empowered, and full of hope. I highly recommend this book to anyone who loves, teaches, or supports a child who learns differently. "
" If you are a caretaker or teacher for a kid who learns differently, particularly if you are navigating the IEP process, you NEED this book!! It's a compassionate and uplifting guide for getting your kid the services they need to thrive. I have already turned back to it several times for information and support. "
"Wow! As the grandmother of a grandson who has a "childhood apraxia of speech" diagnosis and whose parents have begun the journey of IEP-enabled education, I found this book extremely helpful and plan to give it to my daughter and son-in-law the next time I'm with them. I also am a substitute teacher at a public middle school and often find myself working with students who have IEPs or 504s as part of their school experience. I love the way Ms. Fishman-Weaver emphasizes the importance of approaching each child's learning from a strengths-based perspective rather than a disability-based perspective. I think of the young people I know at our middle school and how their personalities delight me even as I occasionally tear my hair out at their childish behaviors. And how I tell myself each day that each of them is loved by their parents (at least I hope so) and has wonderful possibilities ahead of them as they grow. This is one of the most valuable things I see in this book. It will help families navigate all the special language and alphabet-soup world of services for special needs kids. But I also believe it should be read by every teacher out there as it joyfully encourages all of us to look at each individual child in new and different ways. This is a wonderful book – if you are in education or if you have a child who learns differently you should have your own copy!"