A special post for International Day of Women and Girls in Science
In October 2020, I released a book on science education. Last month it was nominated for the Phi Beta Kappa Science book award.
Teaching is advocacy. As an educator-researcher, my work explores equity, representation, opportunity, and gender and education. For several years, I partnered with a Chemistry professor to coordinate lab internships for young women while they were still in high school. And yet, when I signed the book contract for Brain-Based Learning with Gifted Students, I was reluctant to share this good news with anyone. The earlier messages I had internalized in middle and high school rang out in my head. These messages said that science wasn't for me. 
The Books I Read at Home
As a young person, my standardized math scores were always higher than my language scores. Yet my teachers encouraged me to take advanced English courses, not advanced Math or Science. My high school teachers didn't know that I was studying books on neurology, psychology, and science on my own at home. There are still plenty of young people self-studying subjects that light them up. As a teacher, do you know what those passions are? How can you call these out and encourage them in schools? What students continue to be underrepresented in your advanced science and math programs and how can you join in the solution?
In my junior year, our public school launched a new course called "Physics for Girls." My best friend and I signed up. When we were the only two students enrolled, the principal put us in the regular physics class with 18 young men. We were strong students and still have fond memories of our enthusiastic teacher.
This was not long ago. I graduated from high school in 2000. I didn't attend an under-resourced school in a remote community. I attended a strong public school in a suburban area in the midwest.
Democratizing Neuroscience for Educators
Despite higher degrees in teaching and learning, I continued to have very few formal lessons on the brain. In fact, even as a graduate student, science still felt set apart; as though it were reserved for subject matter specialists in secondary programs. I could rationalize that this was false. I knew that science was ubiquitous. It shapes how we understand and learn about the world and I acted on these beliefs in my classroom. However, at the end of the day, I often wondered if I was the right person to lead the labs and ecology field trips. My new book encourages classroom teachers that they are indeed the right person to ignite a passion for science in their classrooms. I use my personal childhood fascination with neuroscience as the driver for this work.
Our students, including our youngest learners, are hearing about brain research on TV, in the news, and in magazines. When they pose questions on these topics, are our teachers equipped with the knowledge to answer them? Do educators have the background information to recognize a neuromyth propagated in the media and to call it out? Do our teacher preparation programs include lessons that can help teachers answer general questions on brain anatomy and function?
How can we democratize neuroscience for teachers and students?
I hope this book is a start. Fact-based information about the brain and the possibilities of science can cultivate a healthy sense of wonder. Our students deserve to know that their brains are unique, special, and constantly developing over their lifetime. I hope young people use these lessons to become advocates for health, access, inclusion, and empathy in their communities. Science is both the study of forces and a force itself. In the closing chapter, I tell students that being a good scientist is about asking interesting questions that matter for our communities.
Sorting out Imposter Syndrome
So, how did I sort out my sense of imposter syndrome and finally write this book? The long answer is an ongoing, continual process; even writing this blog makes me nervous. The shorter answer lies in one of my favorite big ideas in science – interdependence. I took a big breath and reached out to several people in the neuroscience community, most of whom were strangers. I sent emails and Twitter messages explaining what I hoped to achieve with this project. I didn't expect folks to respond, but they did. To my surprise and gratitude, nearly every scientist I reached out to responded with encouragement. They told me they thought this project was a good idea. They offered to read chapters. They sent me articles to expand my knowledge. They talked to me about their own research and asked my opinion on how this translated to the classroom.
Reflecting on this journey has taught me many lessons. In closing, I want to summarize my top three. First, the power of an affirmative mentor is staggering, as is the converse. When someone brings an idea to your office, classroom, or inbox, ask how you can affirm that spark and encourage learning. Educators must be champions for our students. Next, we still have important work to do in ensuring that women and girls are supported and encouraged across the sciences. And, finally, to our elementary and middle grade learners, I hope you see that science is the story of our world. That means it is your story and we need your ideas to push our collective narrative forward.
____________________________________________________________
---
International Day of Women and Girls in Science – United Nations- February 11, 2021, Science and gender equality are both vital for the achievement of the internationally agreed development goals, including the 2030 Agenda for Sustainable Development. Over the past 15 years, the global community has made a lot of effort in inspiring and engaging women and girls in science. Yet women and girls continue to be excluded from participating fully in science (para 5)
Brain-Based Learning with Gifted Students (Grades 3-6) – combines relevant research in neuroscience with engaging activities for gifted elementary students in grades 3–6. This book teaches how development and learning processes happen in the brain, helps students and teachers explore specific brain-based concepts together, includes a concise research overview on why each concept works and matters, offers extension ideas to deepen the activities and strategies for applying each concept to other content areas, and aligns to gifted programming standards. Through the lessons in this book, students will learn how to cultivate curiosity, neuroplasticity, metacognition, empathy, and well-being. Grounded in research on the latest findings in neuroscience, this book empowers educators with relevant information on brain-based learning.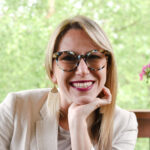 Kathryn Fishman-Weaver, Ph.D. holds a faculty position at the University of Missouri, College of Education, where she serves as the Interim Executive Director for Mizzou Academy. She is the author of three books in education: Wholehearted Teaching of Gifted Young Women, When Your Child Learns Differently, and Brain-Based Learning with Gifted Students. Twitter:@kfishmanweaver