My friend Michael turned 73 a few weeks ago. I sent him a birthday email. He thanked me and then swiftly turned our conversation to the heavier topics of faith and social justice. Did I mention that Michael is a rabbi? He asked me about my thoughts on Tikkun Olam (translated from the Hebrew as: to heal, repair, and transform the world). He asked where I saw Tikkun Olam in my family, work, and research. Since it was his birthday I wanted to deliver on this question. Hence began the Tikkun Olam Workplace Exercise.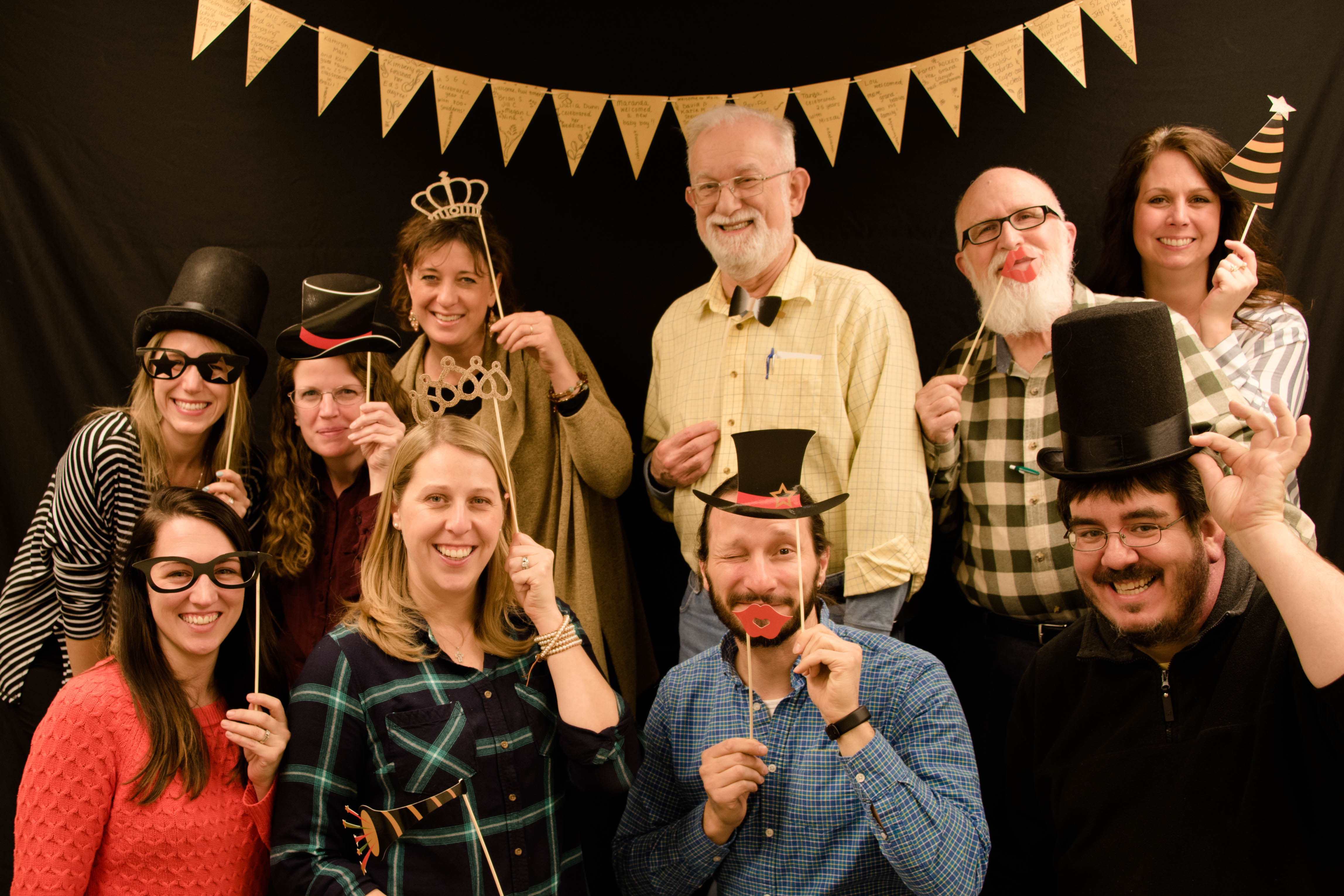 As an academic, I am trained to think big. However, as a mother and a teacher, I also know the importance of thinking small. As usual, small proved more valuable. Over the past several weeks, I've been paying attention to examples of healing, repair, and transformation in our school district. Throughout this reflective exercise, I kept coming back, not to macro trends, but to everyday acts of grace. I learned that the task of healing, repairing, and transforming workplaces begins in these smaller exchanges. Below are some examples I noted during this exercise:
One of our division chairs opens my office door. I know she was up late working with a group of our new teachers. I look up and ask how I can help. She says, "I just came by for a hug."
A member of our student support team and I are meeting to go over some administrative tasks. By the end of our meeting, our conversation has moved to our late grandmothers. Our eyes moisten with nostalgia as we swap memories of learning to play cards and baking with these women who shaped us into the people we are today.
A math teacher stops by my office. He is just back from an ob/gyn appointment with his fiancé. He holds his phone to my ear and plays a recording of his baby's heartbeat.
The laughter coming from the front office is contagious. Our staff is taking a wellness break by doing the cha cha slide.
Around this point in my observations, it was becoming clear to me that there were already many everyday acts of grace at play in our office. As a leader I wanted to  find a way to commit to and value them.
I tack a chalkboard to my office door and write this question: Who are you thankful for? During the week the board fills up.
I am on a Skype call with one of our curriculum writers. We talk about his partner who is recovering from a stroke. We rejoice in his small but steady improvements. When I hang up, I say a prayer for his continued healing.
Instead of our traditional check-in meeting, my supervisor and I take a walk. It is the first warm day in nearly a week. The trail is muddy. On the way out, we share our worries and concerns, by the way back I notice we are sharing our hopes.
Our administrative assistant has just gotten some good news. I stop by her desk with  chocolate.
The list goes on: cups of tea shared, pauses to appreciate the snowfall on campus, good news texts, photos of our children and students' accomplishments, sympathy cards… The more I paid attention, the more I learned that healing, repairing, and transforming the workplace happens not through organizational initiatives, but through quiet commitments to nurture moments of grace. None of these everyday acts of grace took very long: a moment to enjoy our humanity, a moment to support our colleagues, not as co-workers, but as human beings. As a leader, these are moments well spent.
I challenge you to try the Tikkun Olam Workplace Exercise in your own schools and districts. Start by noticing the places where humanity is already at play in your break rooms, hallways  and teacher's lounges. Track these moments, collect them in your inbox and notebooks, store them like achievement data or spending plans. These don't have to be particularly dignified. In my own district, our wit is often, weak; the moments we celebrate, small; the hugs we share, awkward; and the wellness breaks we take, clumsy. A beautiful thing about everyday acts of grace is that this is an area where we don't gain anything by measuring performance or presentation. Imperfection can sometimes even be an advantage because we aren't after perfection but authenticity. Real people are seldom perfect.
I know that healing, repairing, and transforming, doesn't sound particularly high-performance; it sounds touchy-feely. I made that same mistake when I first approached the problem. Remember, I started by thinking big. The Tikkun Olam Workplace Exercise taught me that as is so often the case in leadership questions, the answer is actually in the "small" details. Everyday acts of grace aren't auxiliary to teams, instead they are the very fabric that makes teams work.  During this exercise I noticed that our staff and faculty engagement, morale, and achievement, all increased. People work hardest for missions they believe in, and for people who value them. Laughing, celebrating, grieving, breaking bread, and even crying together, have the potential to heal, repair, and transform our schools, offices, and districts.
Appreciatively, Dr. KFW